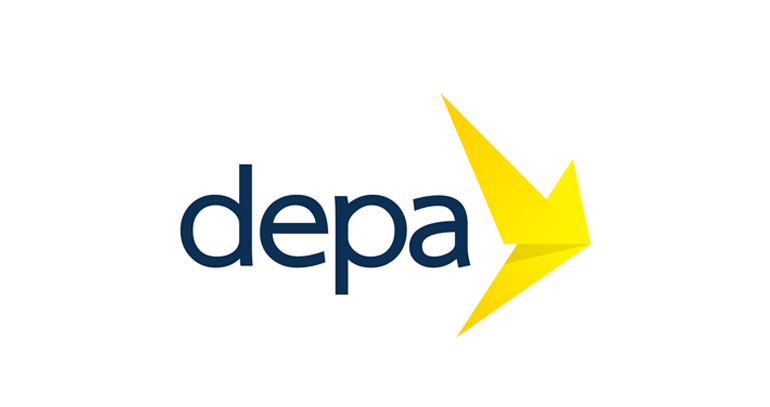 Data report from The Federation of Thai industries stating that the Thai food industry in 2018 an export value is over 1 trillion baht and increasing every year. Now are being upgraded with technology and innovation in response to the changing consumer behavior to increase product value. Especially by digital technology that comes to play a significant role for changing in all platforms of our daily life. Although food is one of the four basic needs for consumers, food entrepreneurs also have to adjust to keep up with consumer behavior and to increase the ability to catch up with intense competition each day.
Digital Economy Promotion Agency, or depa, whose mission is to promote and support the use of technology and innovation in business. Especially supporting startup that has adopted digital technology in the food industry, such as EATLAB, a food startup that provides customer intelligence analysis services to allow food-beverage entrepreneurs and large companies to understand consumers in depth to increase product sales and able to expand the customer base as well.
Dr. Nuttapon Nimmanpatcharin, President/CEO of depa said that depa has signed a fund grant to EATLAB in the Digital Startup Fund (S2) in the field of technology for the food industry (AgTech) to help upgrade the Thai food industry and promote Thai food producers to become leaders and also truly become a global kitchen. In the past, depa has implemented and supported the use of digital technology and innovation through funding from the depa Digital Startup Fund for many models of digital Startup to help promote and drive quality development to increase technology efficiency with promotion and support for startups with expertise in 6 areas: EdTech, HealthTech, AgTech, TravelTech, Technology for Government Services (GovTech) and Financial Technology (FinTech)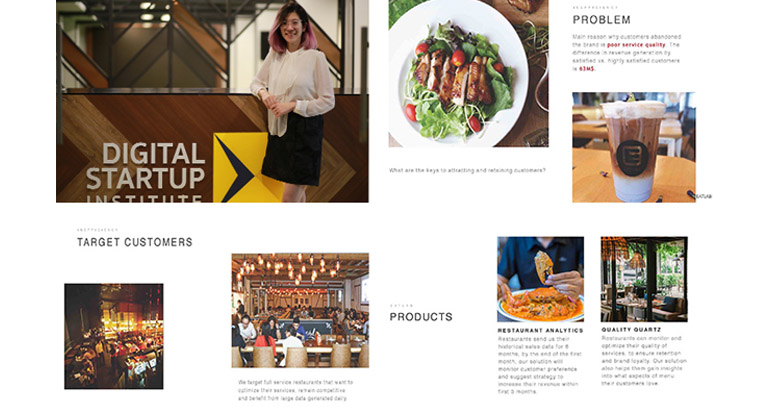 Dr. Chanikarn Wongviriyawong, "Chief Executive Officer of EATLAB, revealed that" EATLAB "is providing restaurant analytics data to help manage a large amount of data that continue coming daily with artificial intelligence platform or AI and Blockchain technology as well as storage of large amounts of data or Big Data, EATLAB has the largest consumer behavior database in Thailand and with our proprietary AI software which will enable food, beverage and restaurant industry companies to understand consumers in depth through the data collected and analyzed above. Allowing manufacturers to develop products to meet the needs of consumers. It is like having a helper to deliver specifications to operators in developing formulas and products that meet the needs of consumers.
"EATLAB is to provide data analytics for restaurants to help manage the large amount of data that is coming in all the time since these data are very useful and the use of modern technology to analyze in-depth behavior of consumers make it accuracy of more than 70% compared to the standard model with only 20-40% accuracy. EATLAB will be managed in many areas, consisting of the first thing is to have AI help to create a new menu which allow the same group of customers to buy more, get more point. We have proof of concept that it can help increase sales to the store by 30-40% per month. The second thing is that we help set the right pricing structure. By looking at the purchasing power of each customer group to match with them at each store. Third, we use AI for video cameras, acting on behalf of the store manager to keep an eye on shop staff for their service qualities and How long does the food is ready to serve in each shift in order to pass information for store managers to improve the shop services. And the fourth thing is helping to make a success in sales promotion campaigns, due to the high competition come up with the right promotion campaigns are also important that will attract more customers, "said Dr. Chanikarn.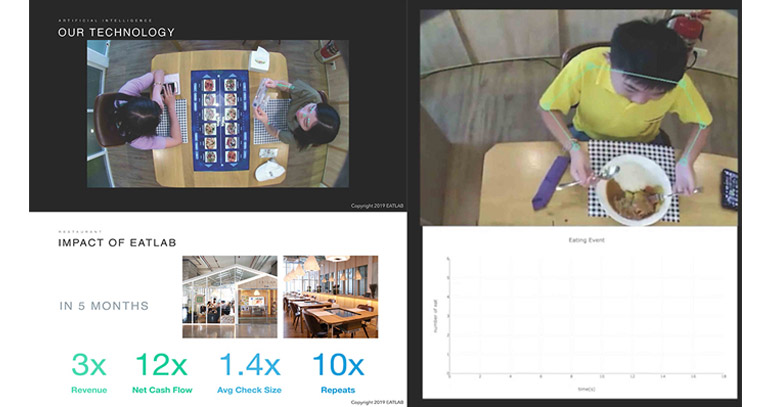 Dr. Chanikarn said that EATLAB has been open for almost 2 years, and has been used by large private companies in the food and beverage industry, restaurant operators as well as SMEs. Once funded by the depa Digital Startup Fund (S2) project, we will be expanding the EATLAB platform development so that we can serve customers throughout the country. Thailand has a diverse raw material base. Therefore, we believe that the use of technology in the Thai food industry will help create change and help add value to the Thai food industry and can lead to the goal of becoming the kitchen of the world in the future.